Image_Missions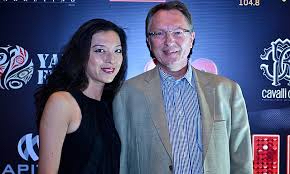 Head of mission
Helmut von Siedmogrodzki
The Shanghai Mission is run by Helmut von Siedmogrodzki and his team including the Chinese entrepreneur Xiaoyun Lue. He has 25 years of experience in international industry.
Full Biography
|
info

diplomaticcouncil

[dot]

com
(subject: Contact%20Helmut%20von%20Siedmogrodzki)
(Contact)
Shanghai is the commercial and financial center of China, and ranks 13th in the Global Financial Centres Index and fourth most competitive in Asia after Singapore, Hong Kong and Tokyo.
It also ranks the most expensive city to live in Mainland China. In 2013 the city launched the China (Shanghai) Pilot Free-Trade Zone-the first free-trade zone in mainland China. The Zone introduced a number of pilot reforms designed to create a preferential environment for foreign investment. In April 2014, The Banker reported that Shanghai "has attracted the highest volumes of financial sector foreign direct investment in the Asia-Pacific region. All this makes Shanghai a perfect city to enter the Chinese market.